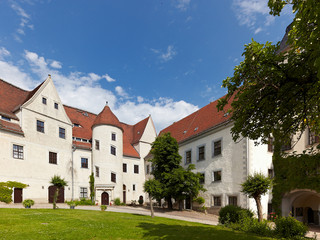 Let your day in Nossen or the nearby Altzella Monastery Park end comfortably at the idyllic restaurant or café.
In the romantic ambience of the monastery park Altzella you can enjoy hearty stews and small delicacies according to the old monastery tradition. When the weather is nice, the open terrace invites you to coffee and cake. Here you can find further information about the Klostercafé Altzella.
Contact
Nossen Castle
Am Schloß 3 | 01683 Nossen
Property of State Palaces, Castles and Gardens of Saxony, non profit
+49 (0) 35242 504-35
nossen@schloesserland-sachsen.de
Nossen Castle Museum Shop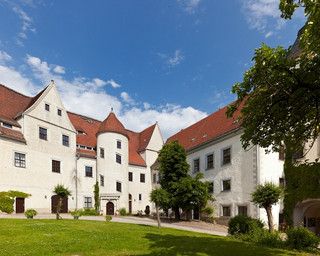 At the museum shop, you can find special literature about the castle and saxony's history as well as souvenirs, kngightly toys and information material about the surroundings.

Small visitors can rummage the play area or try out chivalrous motifs in the memory game on the wall. A digital touch screen shows the funny multimedia stations of past special exhibitions.
Opening hours
March 25 – October 31
• Tue – Fri 10:00 am – 5:00 pm
• Sat, Sun, piblic holidays 10:00 am – 6:00 pm