"The history of the castle, the bailiwick and the huntsmanship"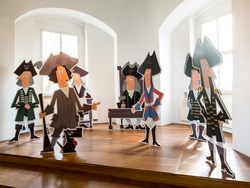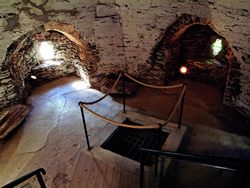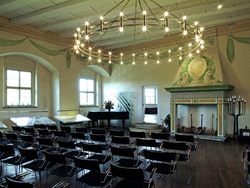 The exhibition focuses on the history of the castle, its beginnings and the various functions the castle held in the course of time.
Thus, the topic of the exhibition is the development of Amt Nossen, the central administration of which had been accommodated at Nossen Castle for a long time. Eight exhibition boards, eight showbooks and three large showcases illustrate the most important topics, such as the development of minting, the development of weights and measures or well-known villains brought before the court by Amt Nossen. You may, for example, have a look at a facsimile of the book "Life and Misdeeds of Christian Eckoldt" dated 1726.
The history of Amt Nossen goes back to the time of the Altzella Monastery, which had been assigned the lower, the higher and the so-called blood court jurisdiction within the monastery's reach. The reprint of a visitation report can be seen in one of the showbooks.