"Searching for traces in Saxony" - The von Schoenberg family in the course of the centuries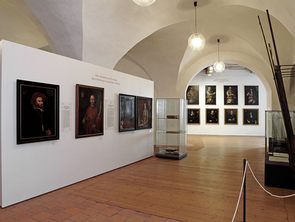 There has been evidence of the lives and works of the von Schoenberg family in Saxony for about 800 years. During that time, the family developed into one of the most important and most widespread noble dynasties of the country. The exhibition provides information on the most important members of that family and their history.
The exhibition illuminates the history and influence of the von Schoenberg family, which belonged to the so-called "ancient nobility", over the centuries. Members of the family held high office in the Saxon state and administration. They were knights, bailiffs, councilmen, masters of ceremony, military officers, senior mining officials and ministers. Until the Reformation, abbots and abbesses of some of the most important monasteries and bishops of Meissen and Naumburg emerged from the von Schoenberg dynasty. But we encounter members of the family not only in regional key positions, but also in the Vatican in Rome and at the French court under absolutist monarchs.
Numerous originally preserved exhibits and paintings illustrate the view on the history of that family.
The brochure on the exhibition can be purchased at our castle gift shop.
"The history of the castle, the bailiwick and the huntsmanship"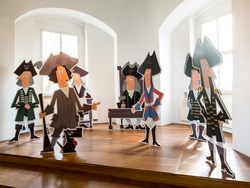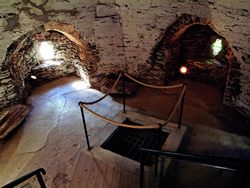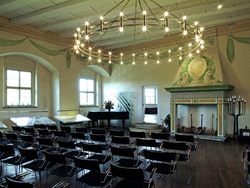 The exhibition focuses on the history of the castle, its beginnings and the various functions the castle held in the course of time.
Thus, the topic of the exhibition is the development of Amt Nossen, the central administration of which had been accommodated at Nossen Castle for a long time. Eight exhibition boards, eight showbooks and three large showcases illustrate the most important topics, such as the development of minting, the development of weights and measures or well-known villains brought before the court by Amt Nossen. You may, for example, have a look at a facsimile of the book "Life and Misdeeds of Christian Eckoldt" dated 1726.
The history of Amt Nossen goes back to the time of the Altzella Monastery, which had been assigned the lower, the higher and the so-called blood court jurisdiction within the monastery's reach. The reprint of a visitation report can be seen in one of the showbooks.